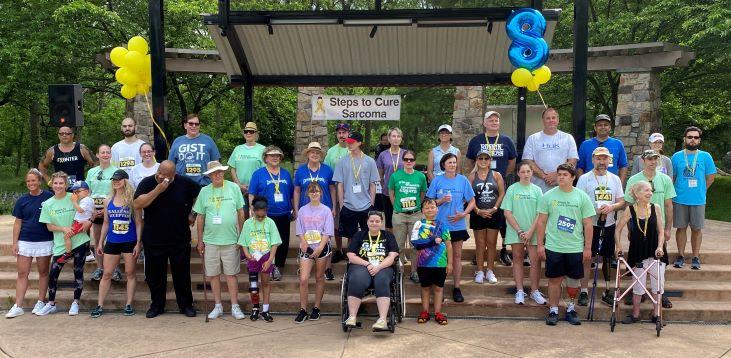 Cancer impacts so many of us, either directly or indirectly. Please join us in the fight to end sarcoma.
Join us VIRTUALLY on May 31, 2020!
During the time of physical distancing, it is even more important that we stay connected. Taking Virtual Steps to Cure Sarcoma allows us to continue supporting a cause close to our hearts, but from any location. Our virtual celebration will take place during the entire month of May, culminating in an online event on May 31st. The online event will start at 10:00 AM and a link will be provided in advance.
Every dollar raised will still go DIRECTLY to the collaborative research network between the Penn Medicine, Penn Vet, and the Children's Hospital of Philadelphia (CHOP). The collective team across these sites are bringing their unique skills and research talents to help children, adults and dogs with sarcoma.