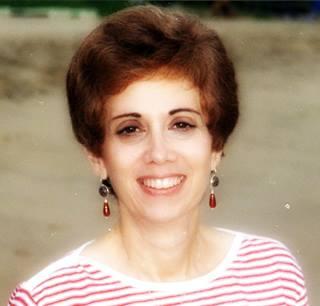 Meta Buchheim
Meta Buchheim's Story
This fundraiser has been established by Tatjana Luethi (daughter-in-law), Mark Buchheim (son), Debbie Ross (daughter), and Bill Duff (Life partner) in memory of Meta Buchheim to raise awareness and funds for the research on BRCA1 and 2 Gene mutation associated cancers.
Meta was diagnosed with Breast Cancer (stage 2b) at the end of August 2013. On Sept 25th she underwent a Lumpectomy. However, after surgery the doctors proposed to proceed and schedule a mastectomy. In preparation for the mastectomy, Meta underwent another 4 weeks of tests, scans and biopsies, and unfortunately was diagnosed with peritoneal ovarian cancer. She immediately got scheduled for another surgery and underwent a hysterectomy on October 25th. 3 weeks later, she started her first chemotherapy which was scheduled to take place every Wednesday for the next 4 1/2 months. She had her 2nd chemotherapy on Wednesday, Nov. 20th.
On Saturday morning, November 23rd, Meta started experiencing symptoms and side effects of chemotherapy. Monday morning however, her symptoms got drastically worse and Tatjana brought her to the Emergency Room at Kaiser Permanente. The ER doctors agreed it would be best for her to stay until the symptoms would lessen. Tuesday morning Debbie and Tatjana arrived in the late morning. Meta's condition drastically declined. Debbie and Tatjana kept on demanding for doctors to see her and were frustrated with the lack of sense of urgency by the hospital staff at Kaiser. The assigned doctor finally arrived after 2pm on Tuesday, Nov. 26th, and recognized the urgency of the situation and promised to immediately submit for the necessary actions. A few minutes after the doctor left, Meta said to Tatjana that she had trouble breathing. Tatjana ran out to get the nurses...Meta fell into a cardiac arrest...and did not survive. Meta was only 67.
The Memorial took place in a private setting on Saturday, December 7th, 2013.