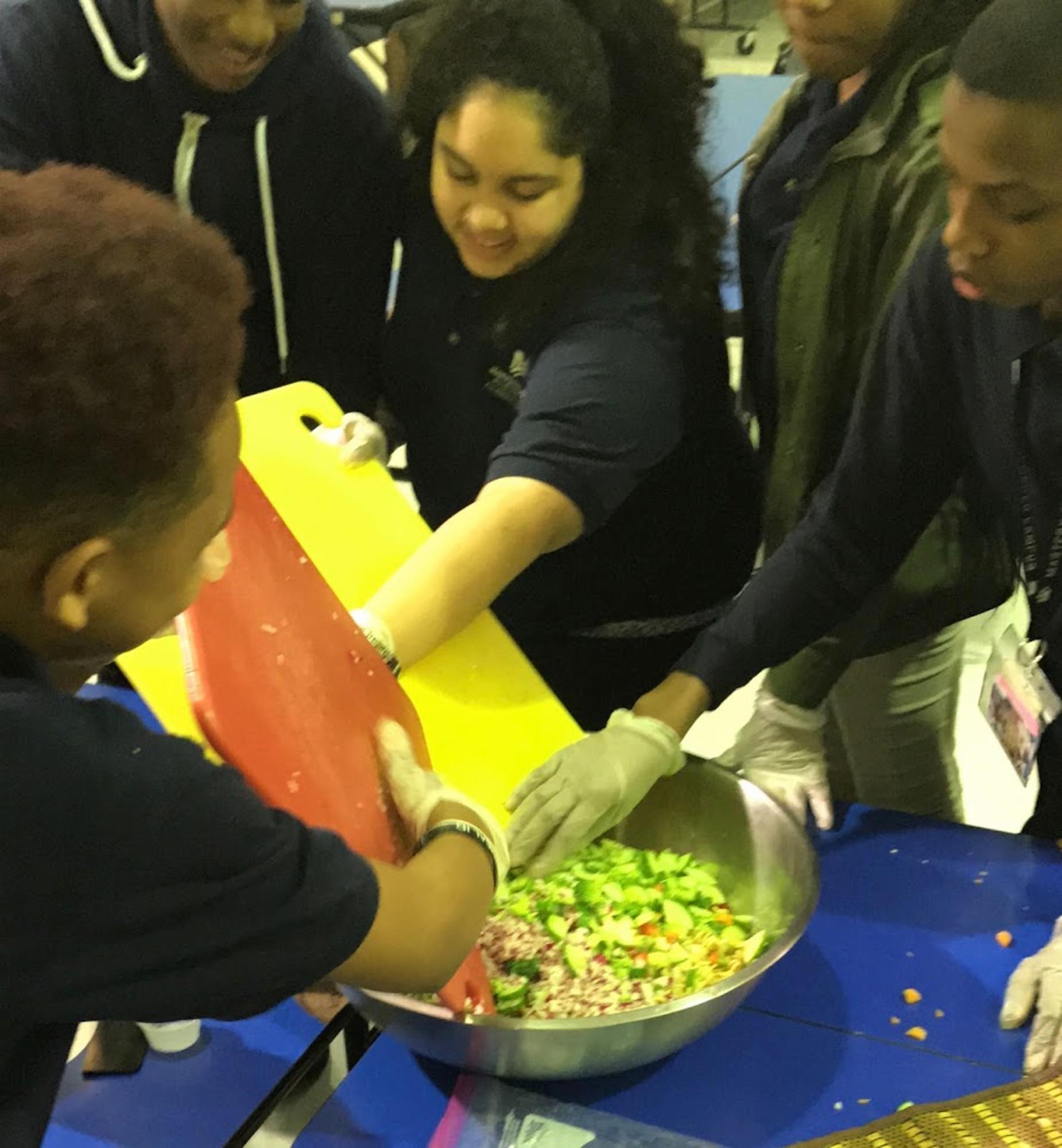 About Eats and Beats
It's back! Eats and Beats is an annual community event and fundraiser featuring a locally-sourced meal prepared by our high school interns, artwork and performances by our youth, live music, a raffle, and more.
WHEN: Saturday, April 29th from 5:30 pm to 8:30 pm
WHERE: The Newman Center, 3720 Chestnut St, Philadelphia, PA 19104
Guests will be treated to a 4-course meal featuring ingredients donated by local farms, restaurants, and businesses. The proceeds from the event go towards sending our youth to conferences to help them learn more about socially just food systems.
We hope you'll donate and join us on Saturday, April 29th at 5:30 pm at the Newman Center to support our youth!