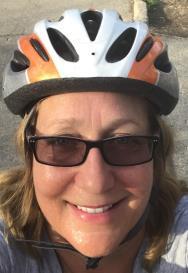 Cutting-Edge Drug Development for CMT!
Hello Supporters!
This is an incredible time for the Charcot-Marie-Tooth patient community. This year marks a monumental period of clinical development with more treatments in the pipeline for our patients and families affected by CMT.
HNF is a leader in supporting and working closely with the scientific community and biotech/pharmaceutical companies to bring drugs and gene therapies to patients.
Patient Focused Drug Development is a critical component of HNF's Therapeutic Research In Accelerated Discovery Program (TRIAD) which spans many collaborators from academics, government and industry. HNF's TRIAD incorporates a robust patient registry which has been critical to identify gaps of symptoms and care that needed to be addressed in the support of patients and for clinical trial design and patient recruitment for clinical trials.