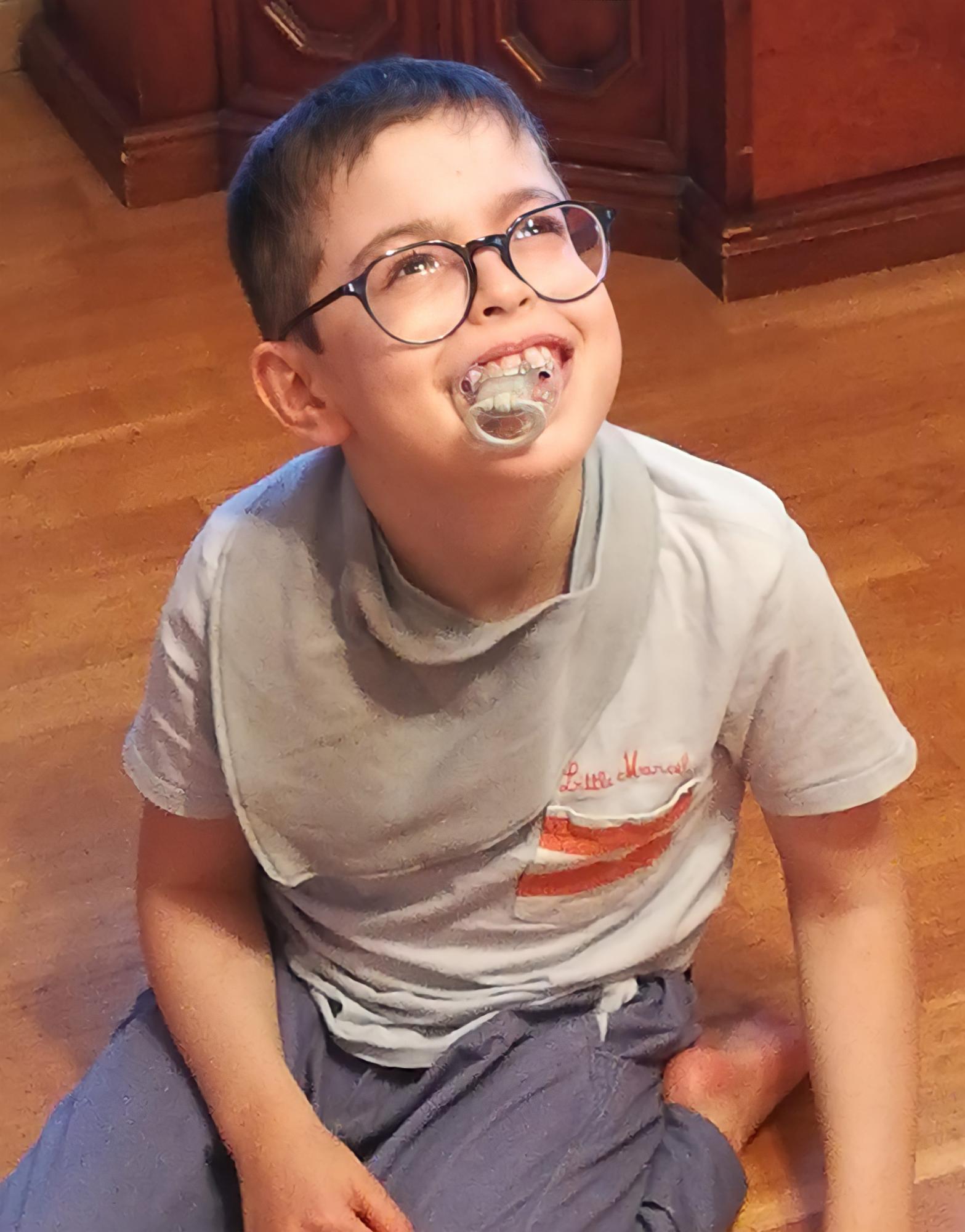 Hi everyone,
This is Tommy, our son. He is nine years old, and a few years ago, he was diagnosed with a rare genetic disorder: mucolipidosis type IV (or ML4 for short).
ML4 is a degenerative lysosomal storage disease, which affects every single aspect of a child's development, psychological and motor. It is extremely rare (only a few hundred cases worldwide, while Tommy is only the third case in France, where we live) and our understanding of its effects, both short and long term, are limited.
The major impacts are neurological and visual. Most of the children who have the disease never walk, never talk, lose their sight in the teen years and have a lowered life expectancy.
Most of the confirmed cases are in the United States, so a foundation was set up in Atlanta by families of the children, devoted to understanding ML4 and funding research into treatment. If you would like to know more about the foundation, you can find their official website here: http://ml4.org/.
This year, UPenn (University of Pennsylvania) is organising a bike race to help the foundation collect funds. You can help! Every dollar donated will be matched by UPenn and sent to the foundation to help fund research (gene therapy, etc.). The goal is to raise $25,000, which thanks to UPenn will become $50,000 towards finding a cure!
If you would like to help fund research for Tommy and other children like him, you can donate here. Any amount is helpful. Remember, even if you only give $5, that will become $10 to help fund research.
Since the bike race will be happening on the 13th June 2020, that is the date set by UPenn for all direct donations in dollars. Thank you all so much for taking the time to read this message! We really hope you will participate even a tiny amount to help Tommy and others!
The Browns