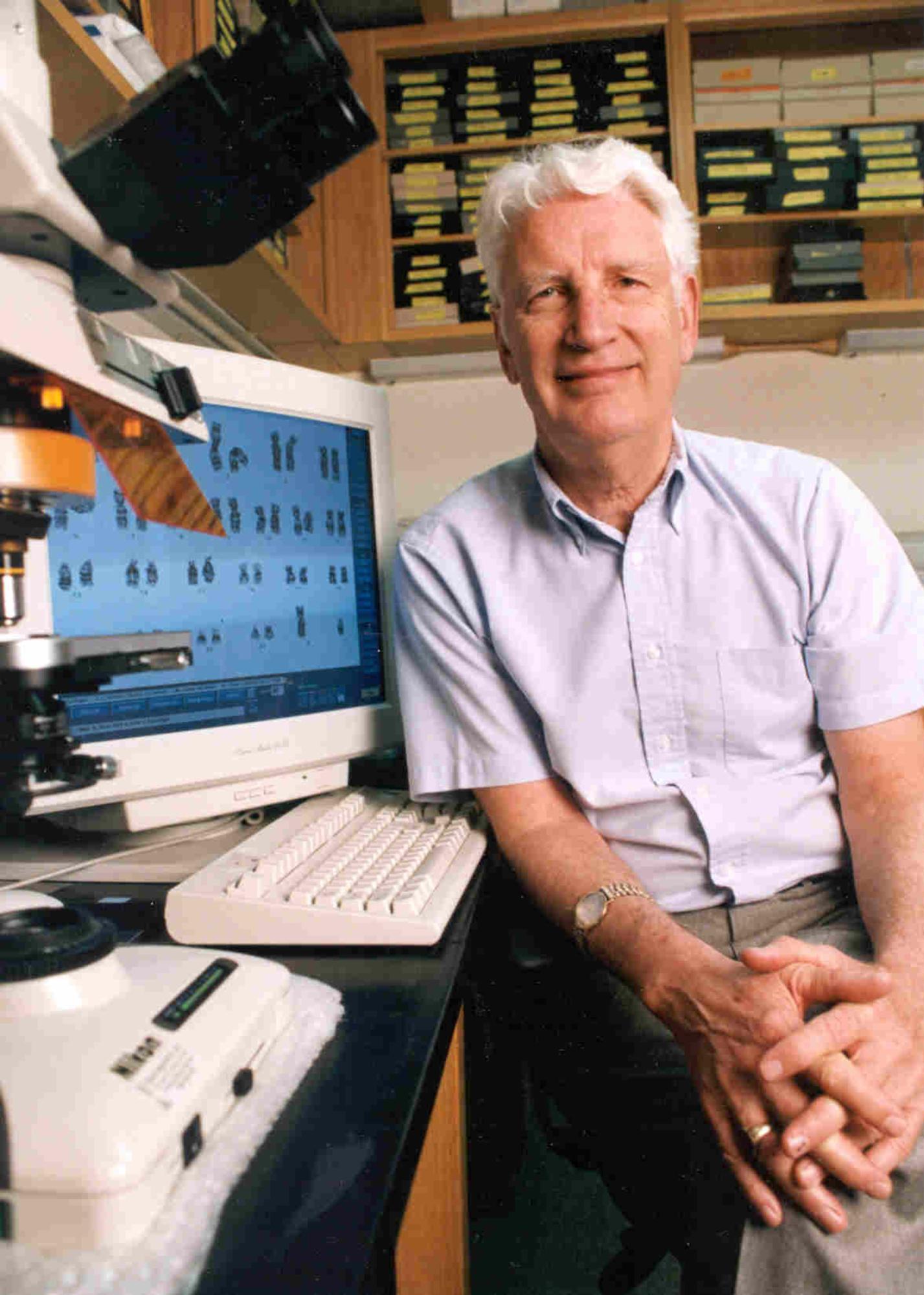 Peter C. Nowell, MD, in his lab at Penn
Founding Father of Cancer Discovery
Peter Nowell, MD, embodies that rare combination of a true scholar and gentleman. When you add exceptional mentor to that, you are in the company of the most select physician scientists!
Dr. Nowell's scientific contributions are legendary and have formed the basis of modern cancer diagnostics and therapy. His identification of the Philadelphia Chromosome was the first genetic link to cancer and, along with his model of clinical evolution of cancer, laid the groundwork for the targeted therapies and cutting edge diagnostics now available in Penn's Center for Personalized Diagnostics.
Above all, Peter has been most proud of his contributions to biomedical education. His lab was always a hotbed of learning with this gifted mentor right in the middle of the action. On a given day you could find Peter talking with elementary students on the wonders of science, as well as the graduate and medical students, and world-class scientists who came to learn from him. His mentoring is evident in the careers of many of today's medical leaders.
Today, Peter Nowell is retired but still enjoys seeing his friends and former colleagues to "talk science". We would like to add to the many honors Peter has received by establishing an endowed professorship in his name. As scientists, colleagues and friends who know first hand how unique Peter is, please join me in making this a reality by donating today. We have secured some significant donations and, with your help, we can reach the final goal to make the Peter Nowell Endowed Professorship a reality in 2014!