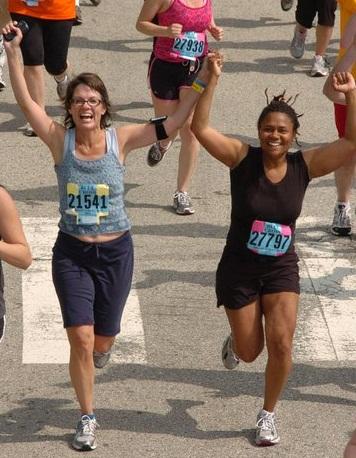 That's me - Melinda Salmon - (21541) finishing the Broad Street Run a few years ago! I'm running with one of my best running buddies.
Meet Melinda!
Hello, my name is Melinda Salmon and I am very excited to be running for Jill Just Wants 2 Help.
I have been running off and on since high school and have run several half marathons, lots of 10Ks and 10 milers.
As I have gotten older, I have enjoyed running with friends and find that running is a great way to meet new people and socialize.
My family and I live in Philadelphia and I work in Public Health. My husband works for the University of Pennsylvania Health System, one of best hospital systems in the United States. This is another reason why I am proud to support Jill Just Wants 2 Help.
Wish me luck in this half marathon!