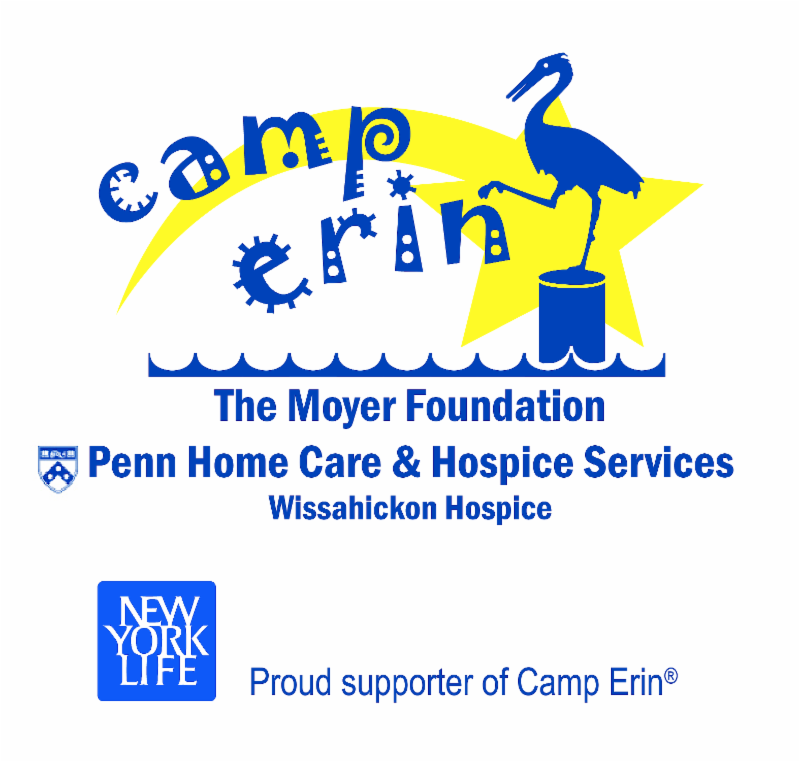 Camp Erin Philadelphia
Grief...It is that truly horrible five letter word that is so frequently synonymous with the loss or the death of a loved one. We as adults have already experienced and dealt with this type of loss at some point in our lives. But what about a child? How do they experience grief? What does it look like? How do you as the adult begin to describe the heartache you see in a child's eyes after a loved one is no longer with them? More importantly, how do you provide support and counseling to a child that has experienced this type grief and becomes lost within their own world?
The Moyer Foundation, a public, 501(c) (3) nonprofit organization that was founded in 2000 by World Series champion pitcher, Jamie Moyer and his wife, Karen. The Foundation's mission is to empower children in distress by providing education, support and helping them to live healthy and inspired lives. Created in 2002, The Moyer Foundation created Camp Erin, A FREE bereavement camp designed specifically to provide both grief education and emotional support to children and teens that have been affected by the loss of someone close to them.
Penn Wissahickon Hospice, also a 501(c) (3) nonprofit organization, partnered with The Moyer Foundation to establish Camp Erin Philadelphia, to support the kids in the area who have experienced a loss. Since its inception in 2007, Camp Erin Philadelphia has provided support to over 876 children and teens that have experienced and endured the pain of losing a loved one.