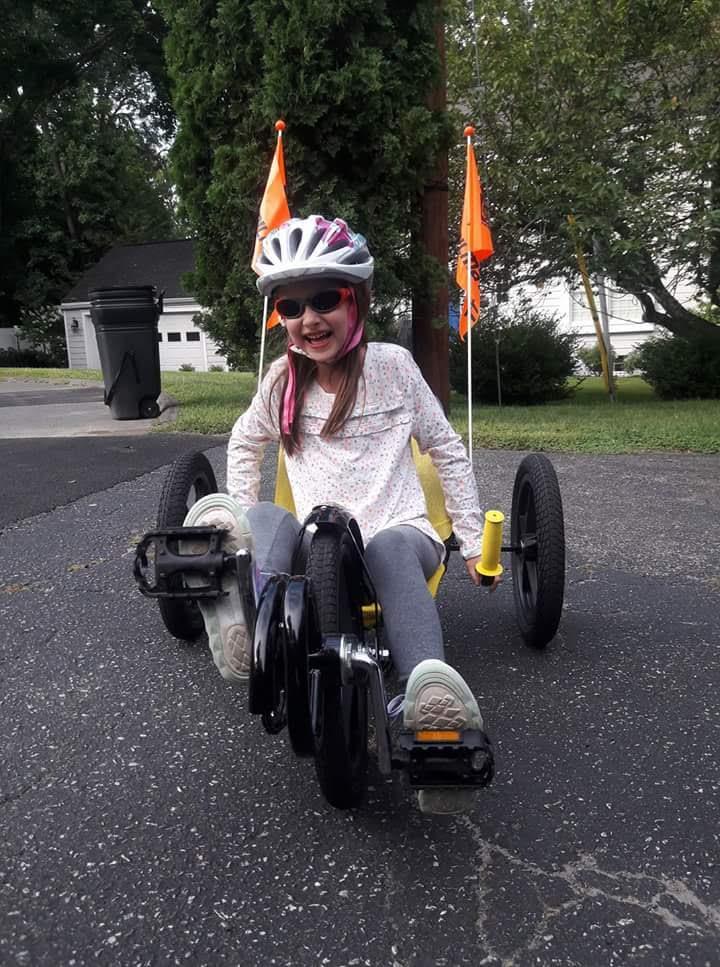 Help us reach our goal to get a $30,000 match to Fund F.O.P. research!
The Penn Medicine Orphan Disease Center (ODC) is hosting the "Million Dollar Bike Ride", a Philadelphia-based bicycle ride, on Saturday, June 8, 2019 to raise money for research in rare diseases, and is matching donations up to $30,000 per team! Help Team #cureFOP reach our goal!
We are raising funds in honor of Sienna, who will be participating remotely from her hometown of Rye, NY on her adaptive bike. Sienna is 9 years old and was diagnosed with F.O.P. (Fibrodysplasia Ossificans Progressiva) at age 2, after months of unexplained lumps and bumps. F.O.P. is an ultra-rare spontaneous genetic disorder impacting 1 in 2 million people, which causes muscles and soft tissue to turn to bone, progressively restricting movement, leaving patients essentially frozen in place.
Donations raised through Million Dollar Bike Ride supporting the Fibrodysplasia Ossificans Progressiva (FOP) fund will allow the IFOPA to create new FOP research grants. And they will work twice as hard because all donations up to $30,000 will be doubled! Learn about the 2018 grants below:
https://www.ifopa.org/2018_million_dollar_bike_ride_pilot_grant_program