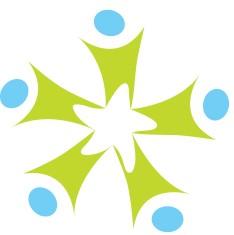 Our mission is to lead the way in finding a cure and treatments for CDKL5 deficiency disorder. Through funding global research efforts, and increasing awareness of CDKL5 disorder, we hope to enhance the quality of life for those affected by CDKL5 disorder. We do this by providing a variety of information, programs, and services.
What is CDKL5 Defciancy Disorder?
CDKL5 is a rare X-linked genetic disorder that results in early onset, difficult to control seizures, and severe neuro-developmental impairment. It is an orphan disorder, however more children are being diagnosed as awareness of CDKL5 spreads. CDKL5 stands for cyclin-dependent kinase-like 5, and is located on the X chromosome. The CDKL5 gene was previously called STK9.
The CDKL5 gene provides instructions for making a protein that is essential for normal brain development. The CDKL5 protein acts as a kinase, which is an enzyme that changes the activity of other proteins by adding oxygen and phosphate atoms (a phosphate group) at specific positions. Researchers have not yet determined which proteins are targeted by the CDKL5 protein.