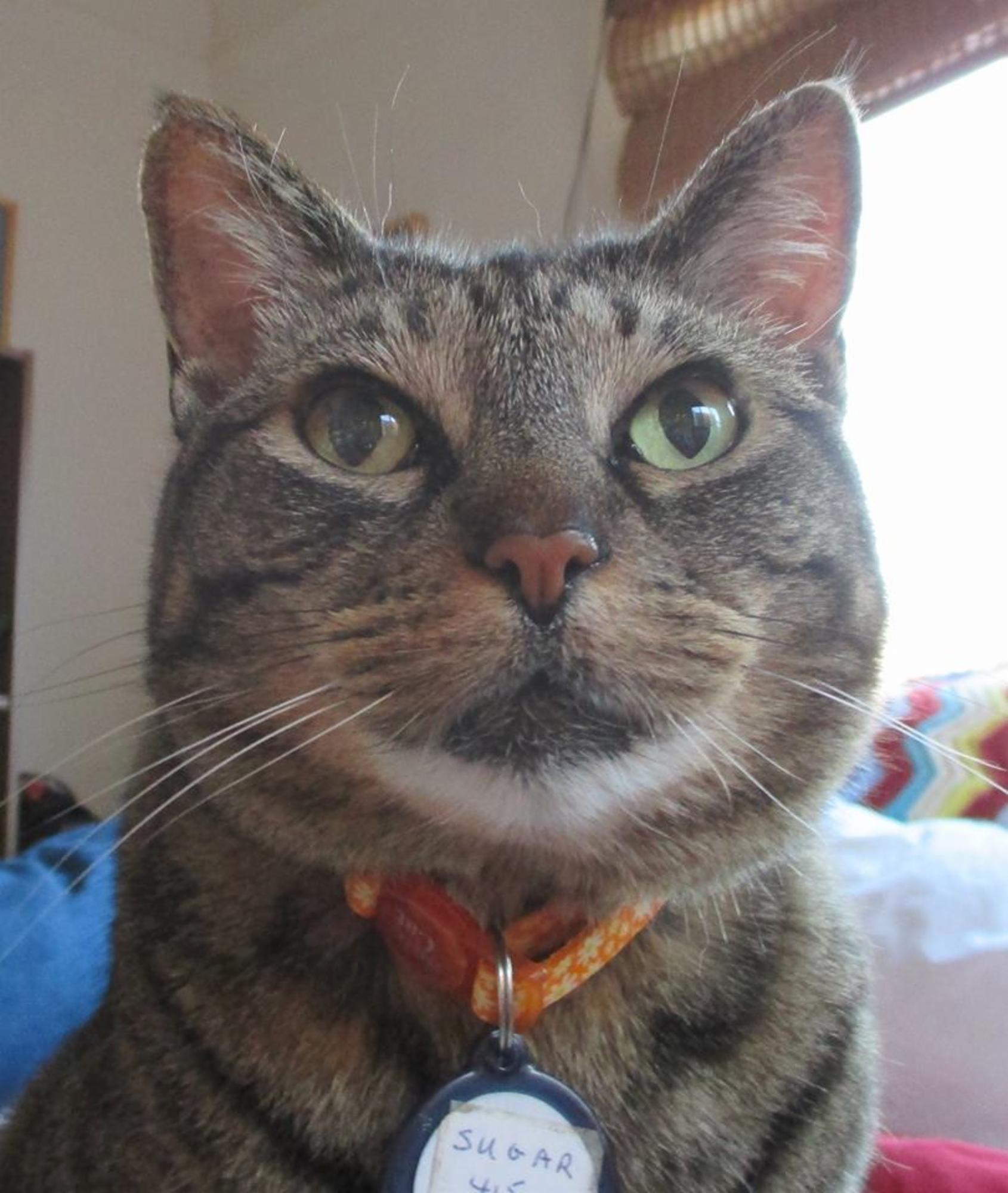 Loved beyond words, missed beyond measure.
"Cats can get breast cancer?"
Sadly, the answer is yes. Our kitty Sugar was diagnosed with mammary cancer in January 2013 and since then I've learned a lot about this hideous disease. Mammary tumors (breast cancer) are one of the most common types of cancer in cats, and the majority of feline mammary tumors (over 85%) are malignant, meaning that they have the potential to metastasize and ultimately end the cat's life. It is likely to occur in 1 out of 4000 cats and it is the third most common cancer in cats. There is a strong correlation between early spaying and a reduction in the incidence of mammary tumors in cats. Unfortunately many kitties like our Sugar, who we adopted from a shelter where she arrived unspayed at age 6, miss out on that window.