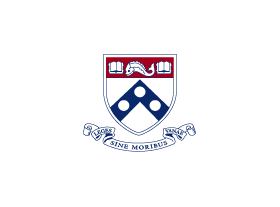 Alan R. Braxton Memorial Fellowship
Alan was born and raised in Philadelphia, the youngest of five children. He attended Indiana University of Pennsylvania where he graduated in 1982 with a B.S. in statistics and business. Upon graduation he pursued a career in mortgage lending at Mellon Bank for two years and was encouraged by a veteran employee of the bank to apply to The Wharton School of Business. He received his MBA from Wharton in 1987 and resumed his professional career in brand management and marketing with the Quaker Oats Company in Chicago. While at Wharton, he met Deborah Bennett, who would become his wife three years later.
In 1990, Alan and Deborah relocated to Los Angeles, got married and began a new career in commercial real estate with LaSalle Partners. In 2003, Alan became a founding member of Presidio Partners LLC, one of the most successful boutique real estate investment firms in the country. It was eventually acquired by Macquarie Bank in 2010, where he served as a managing partner, one of Alan's proudest professional moments. He is credited with assisting clients in raising billions of dollars for real estate investment globally. 2003 was also the year that he became one of the founding board members of the Real Estate Executive Council (REEC), an organization that was created for the sole purpose of increasing the participation of minority executives in the commercial real estate industry.
Alan was known for his keen intellect, steadfast conservatism and sharp wit. He represented the very best of REEC. He was never too busy to take an associate's call and genuinely and fervently helped all who asked. In this way, Alan has had an immeasurable impact on the careers and business success of so many REEC members. He was a selfless giver, both personally and professionally and a mentor and advisor to friends, family and colleagues. It is for these reasons that we choose to honor Alan through a fellowship in his name.
The Alan R. Braxton Memorial Fellowship will provide instrumental support to Wharton MBA students and memorialize Alan's many contributions to the global real estate community and his deep commitment to supporting minority executives in commercial real estate. The fellowship will provide financial aid support to graduate Wharton students with an interest in real estate and finance and promote diversity among the Wharton student MBA community. This fund has been made possible by generous donors, including the Braxton Family and The Real Estate Executive Council (REEC), an organization that Alan helped co-found. In the long term, the Alan R. Braxton Memorial Fellowship will prepare the next generation of leaders in the real estate industry.
We hope you will join us in supporting the Alan R. Braxton Memorial Fellowship. To find out if your employer will match your contribution, please visit: www.matchinggifts.com/uofpa