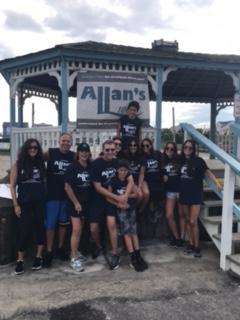 About Allan
Allan was a very healthy 74 year old man. He was an avid walker, swimmer, traveler, and a practicing dentist. He had a very full life with family and friends always around him. One morning in April 2012, a lump appeared on the side of his throat, and a week later he was diagnosed with anaplastic thyroid carcinoma. The news was devastating to our family.
He immediately begin radiation treatment at the Abramson Cancer Center, where he was given experimental medications as well. By the end of his radiation therapy, which he completed without the recommended tracheotomy and feeding tube, the primary tumor was noticeably smaller. Unfortunately, the cancer had spread to his lungs and there was no more that could be done. Allan died comfortably, surrounded by his wife and children. Cancer took him in only nine weeks.
His death was not only a terrible loss to our family, but also to his friends and patients who all loved him dearly.
It is time to fight back.